Info
Reasonable Total Payment Campaign now in session!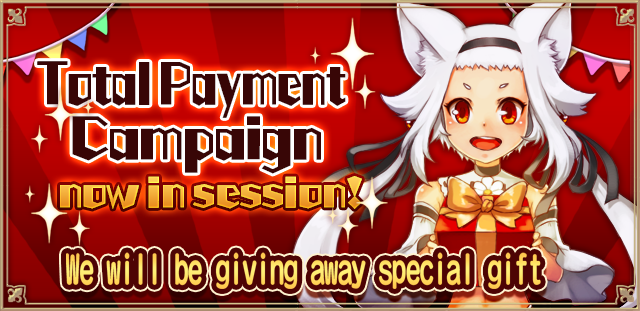 We will be giving away special gift according to the total of Gems purchased during the campaign!
Dates
July 25, 2018, 18:00 (JST) to August 1, 2018, 15:00 (JST)
Purchased Gem Count
Achievements
120
Blockofwood
Blockofstone
Blockofsoil 各30個
720
Gerumiimage
2000
Oakimage
3500
Gerumistuffed
5000
Oakstuffed
7500
Fenderclickfigure
10000
Drillbox
15000
URWeaponLottoTicket・URArmorLottoTicket
20000
Drillbox 2
*The number of Gems purchased will be counted during the campaign.
*The number of Gems that was added for extra will not be counted.
Ex. When you purchase 9800+2700 Gems, only 9800 Gems will be counted,
and added 2700 Gems will not be counted.
*Gems included in "Mamono-chan's Miracle Pack"will not be included.
*As you reach to the prescribed number,
it will automatically be added in the Gift Box.
*Only applies to 1 time per 1 account during the campaign.