Contact Us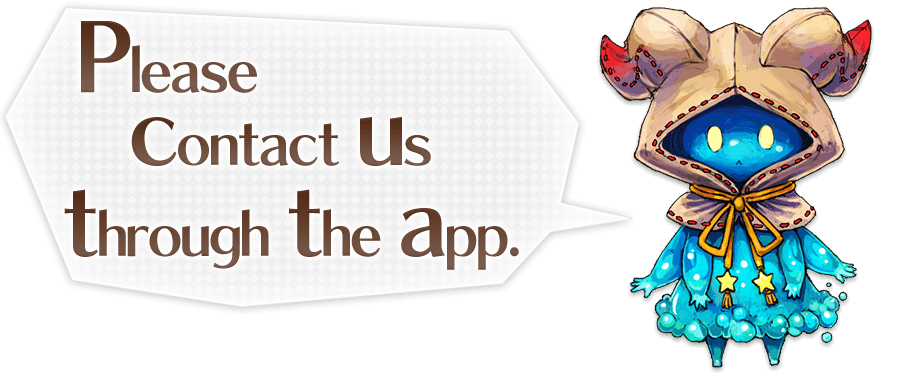 If you contact us from here, we cannot confirm your identity.
If you can log-in to our app, please contact us through the email form in the app.
Contact us with the Email form
▼▼About Our Response
We will reply to your inquiries during business hours (11:00 - 18:00 JST). However, Customer Support will not be available on weekends, national holidays, and our scheduled holidays.
Please note that it may take some time for us to reply to your inquiry.