Info
What is Mount?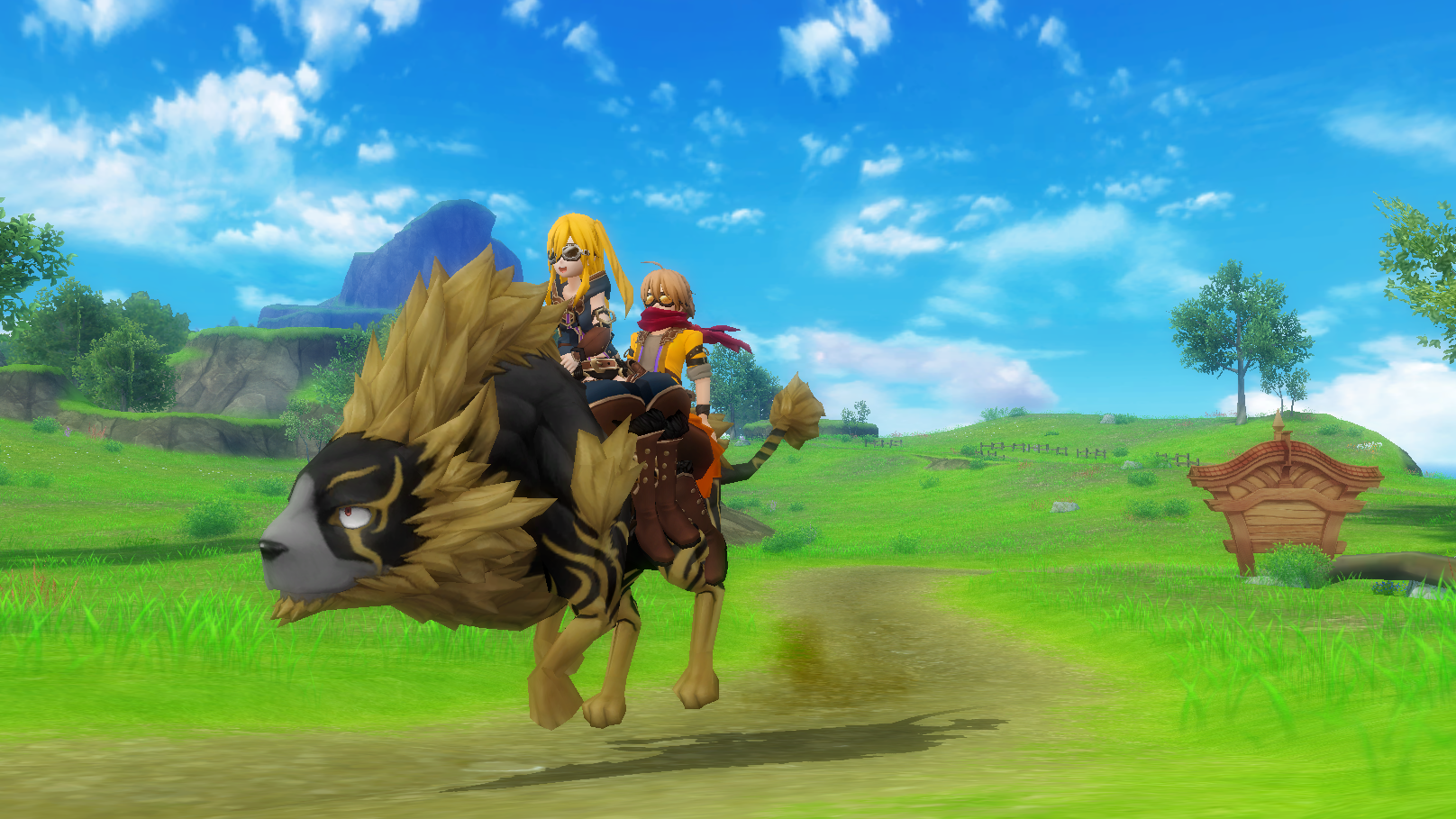 What is Mount?
Mount means a creature or item that Player and YOME can ride and use to move.
There are Mamonos like Nussy and Harpy, as well as items such as Macaron and Carpet.
You will be able to connect with the soul of the Mounts, call them freely by using special items, and allowing you to explore together with them.
(Even if the Mount is not a living creature, you will be able to connect with the soul inside it. There's also a theory that the ancient Alchemists said the non-living creatures are inhabited by a spirit. They also called the non-living Mounts Golem or Homunculus.)
Many Mounts grow and become stronger with Explorers. Also, they are strong and can help on the journey in other ways besides just traveling.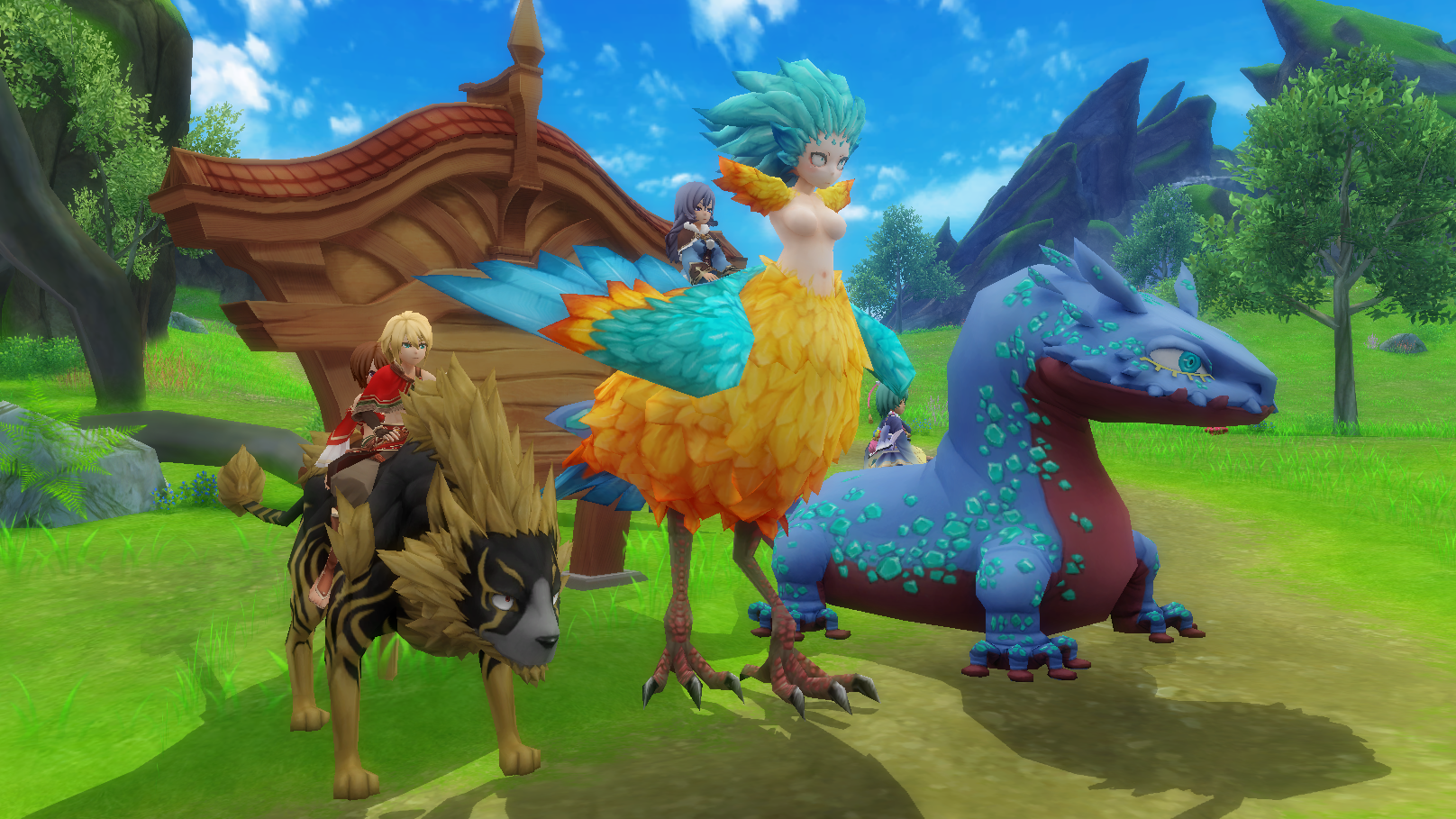 When Player equips and rides a Mount, you can benefit from passive skills improving your status and increasing your speed.
Equip Mount for battles to gain experience, raise its LV and learn Passive Skills.
Get Mount to gain more power!
How to get a Mount
Get by clearing quests
Choose and get one of 3 Mounts by clearing Mount quest "Schrödinger's Mamono".
※The remaining 2 types will be available in the game in the future.
※You need to have cleared "Ch.34 An old soldier" to accept "Schrödinger's Mamono".
Get from Gacha
You can get a "Mount Flute" from Shop Gachas, such as "Couple Drive Gacha".
※This annpuncement was posted on July 17, 2019. Depending on the time you see this, the Gacha may have already finished.
Get at Liz's Mystical Shop
You can exchange "Mount Flute" at Liz's Mystical Shop by collecting a certain number of "Crystals", that come out from Gacha.
You can also trade your extra "Crystals", "Mount Flutes" or "Mount's upper limit releasing Miracle Drops" with "Rainbow Crystals".
Collect "Rainbow Crystals and trade them with "Mount Flute" and "Mount's upper limit releasing Miracle Drops".
How to use Mount
How to Open Mount
You can open Mount after using Mount Flute at "Mount" menu.
Once you open Mount, you will be able to get on and off it as many times as you want.
※On your Mount list you will only see those Mounts whose releasing items you also have.
How to get on and off your Mount
You can ride your Mount by choosing an opened Mount from Character's Mount menu and then tapping "Ride" on the field screen.
Also, you can get off from your Mount by pressing "Exit" when you are riding it on the field.
Places to ride Mount
You are not able to ride a Mount in some maps such as indoors or throughout the city.
※Moving speed increases only when riding.
※You can get passive effect for your equipped Mount even in the areas where you can't ride.
Mount enhancement
Mount enhancement training
You can also gain experience for your equipped Mount when defeating Mamono while equipping it.
Once the experience reaches a certain point, the level of your equipped Mount will rise and you will learn special passive skills for Mount.
※If you use EXP potatoes or other buff effects to gain experience, your Mount's experience will also increase.
Release upper limit for Mount
Some Mounts can reach the maximum level cap by consuming "Miracle Drops".
You can release the upper limit at "Upper Limit Off" in the Mount menu.
Change Mount Skin
You can open new Skins and change the appearance for some Mounts by consuming "items that change appearances".
※Items to change the appearance will be available in our future updates.