Info
Event "Mariage Azul" now open!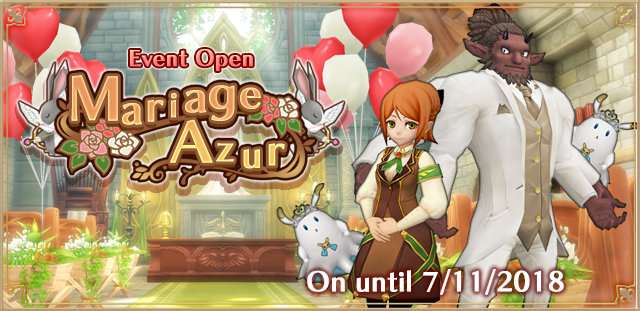 It is told that the "June Bride" is the happiest bride of all!
In Alchemia Story, we are holding a wedding event, "Mariage Azul"!
Join the event to get the limited-weapon!
Event Dates:
Start: June 13, 2018 (Wed) after maintenance
End: July 11, 2018 (Wed) start of maintenance
Event "Mariage Azul"!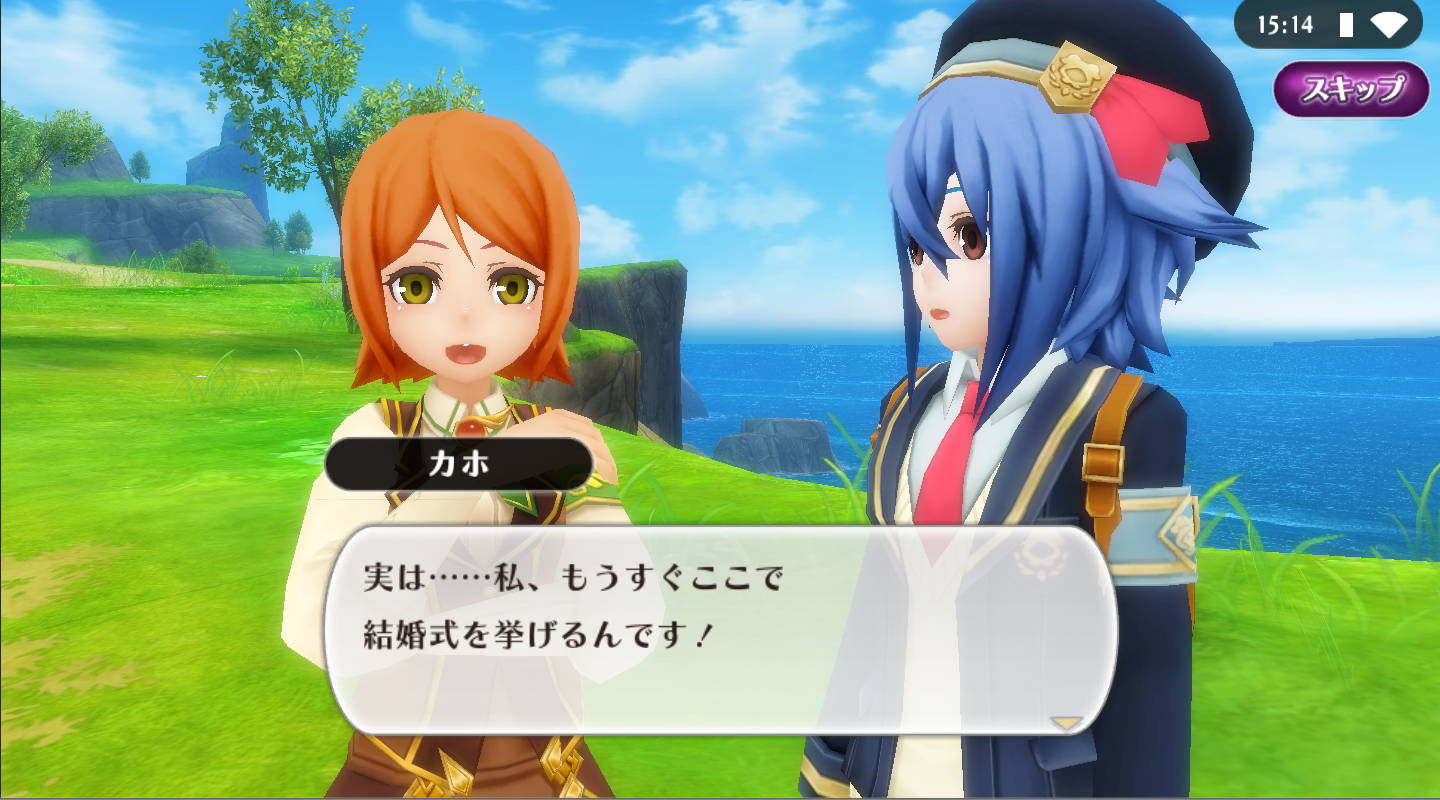 The event scenario starts after completing the "Main Scenario Chapter 14: Two Maids"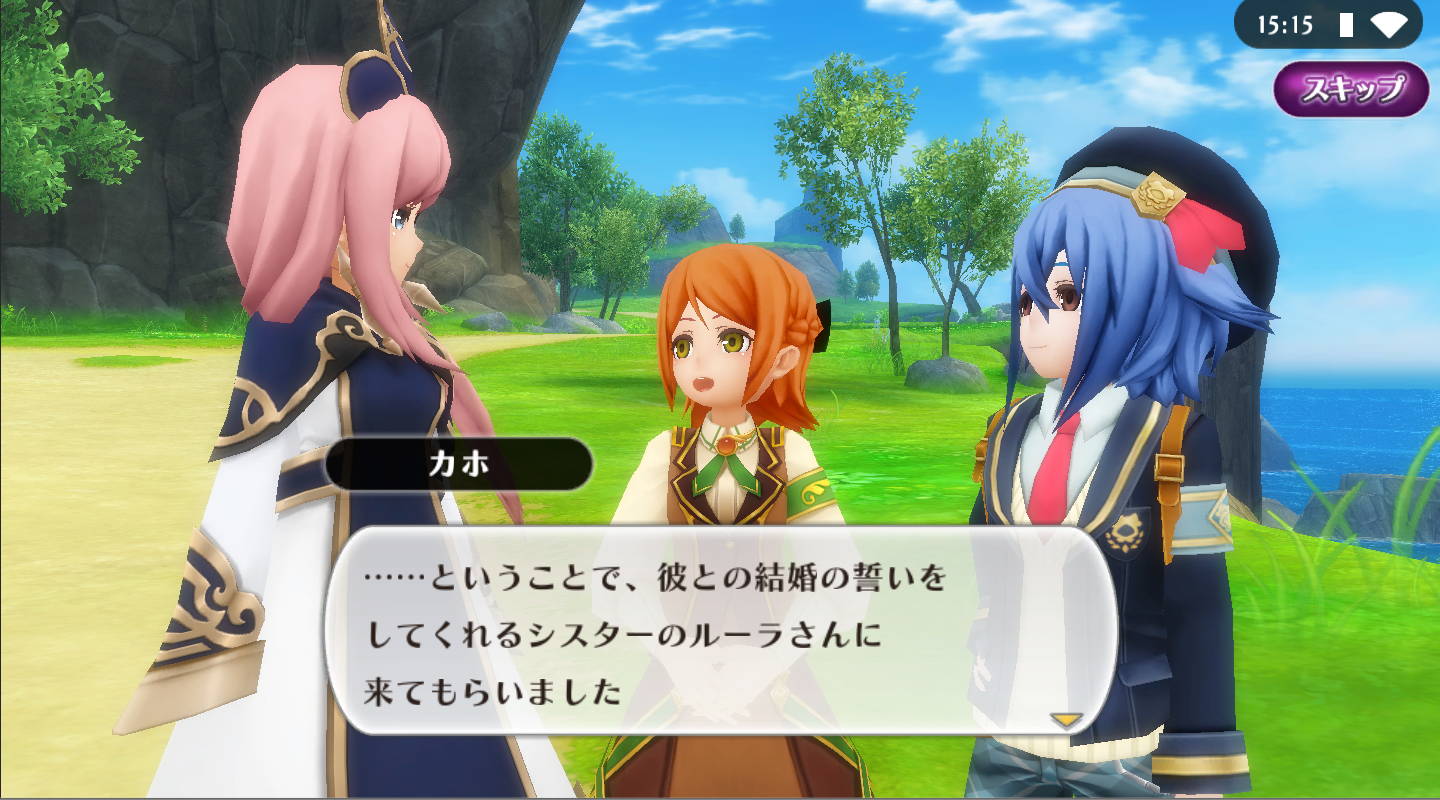 How to join
1. Open "Navi" from the menu on the left-side of the display.
2. Accept "Mariage Azul" from the "Event" tab.
3. If you select "Move," you will move to Event Map.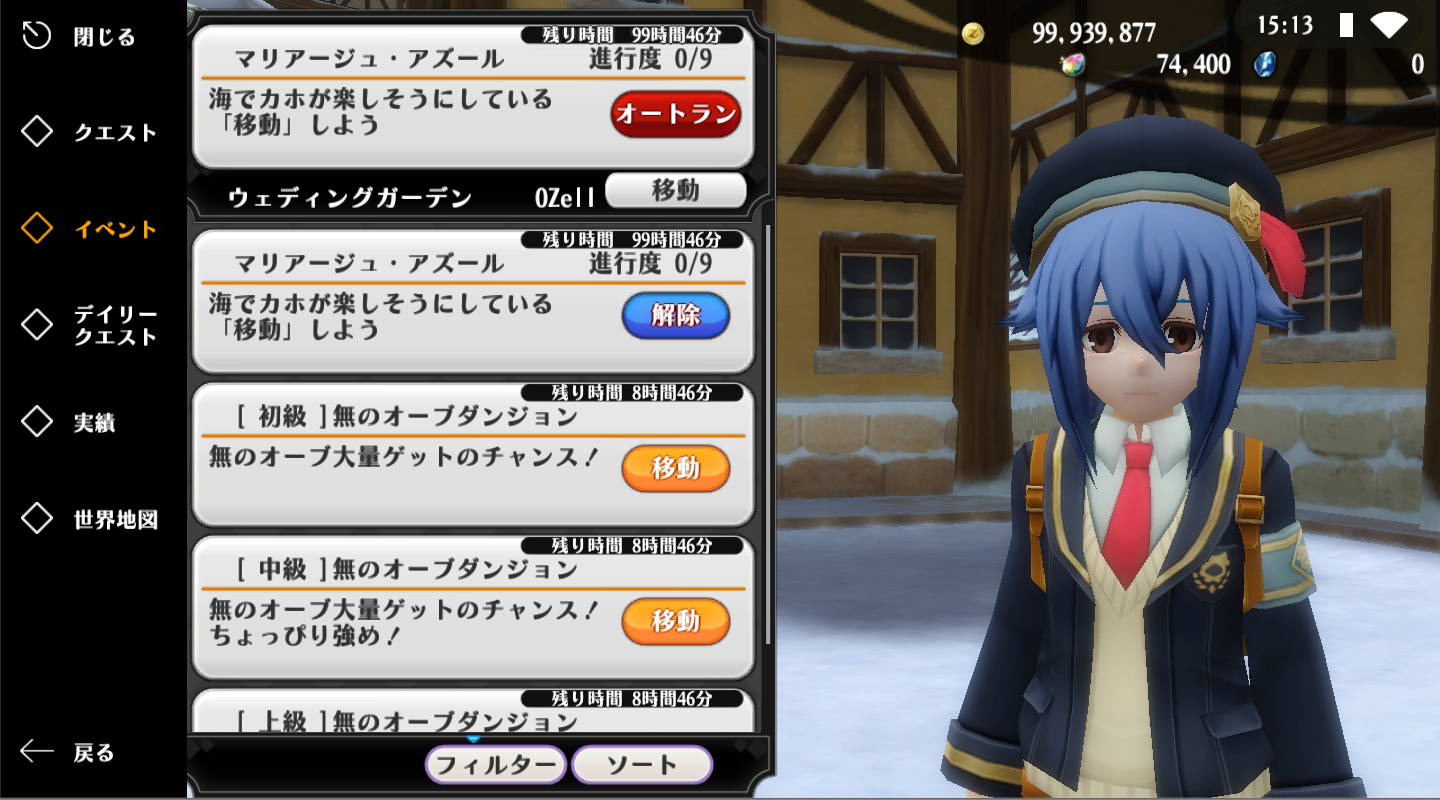 ※You will need to complete Chapter 14, "Two Maids," to join the event.
※Please use "Navi's" map move function if you want to go to event map during the quest.
About Event-limited weapon
Collect "Seeds of love," and synth it with traded materials changes the appearance and rarity! It will lastly evolve to [UR Weapon]!
In addition, weapons with a rarity above SR are given a special effect that increases damage to demons that appear in the event!

■Enhance the Event-limited weapon and raise its rarity
Enhance the Event-limited weapon's "Bow of love" and raise the rarity.
If you enhance it until the end, it will change it to UR weapon "Bow of ultimate love"!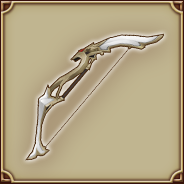 ※You will not be able to sell event-limited weapon at the market.
※There are four stages for event weapon's rarity, N · R · SR · UR and by synthesizing materials, the rarity rises one step at a time.


About event collecting items
You will be able to trade to different items from "Seeds of Love," when you bring it over to NPC "Lula."