Update
New job added! December 7 update details!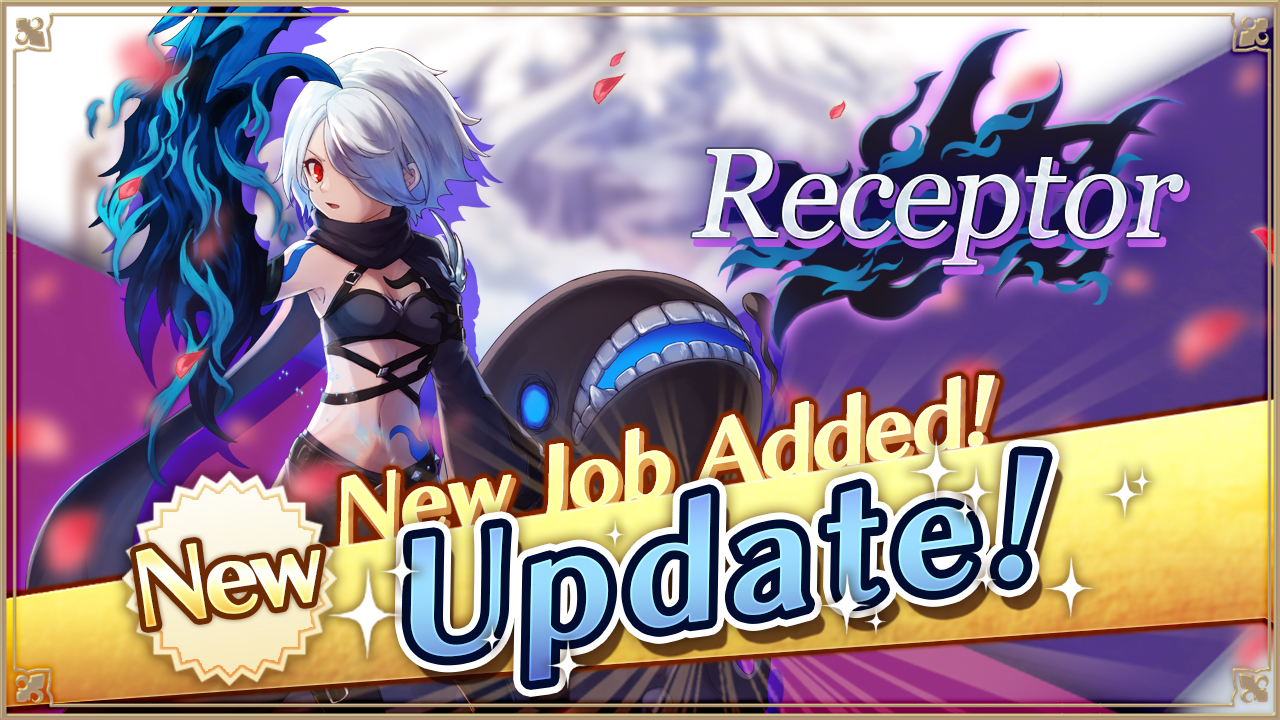 We're announcing the contents of our December 7th update!
Update
・Added an Extra Job
Added a new Extra Job "Receptor"!
This new extra job "Receptor" has similar abilites as a rank 3 job!
About the "Receptor"
Priest who possess the power of demons, transferring it to themselves.
How to Change Jobs to Receptor
◆Conditions to Job Quests
・You have cleared main quest Ch.90
・You have cleared sub quest "Magic Swordsman's Daughter"
◆Where to Change Jobs
Accept and complete the "Receptor" job quest from NPC Kaho in the Abul State Tavern to get permission to change.
Introducing Receptor skills!
◆Attacking Roar
Adds MATK with phys. Receptor skills. Increases effect time & phys. skill effect with Reinforce.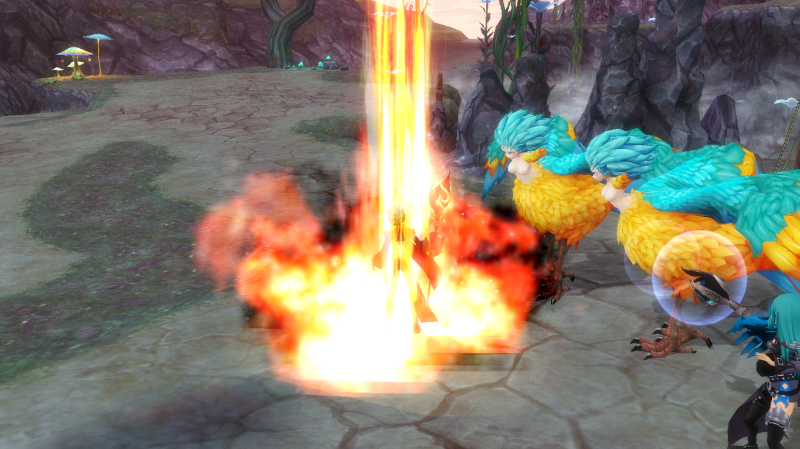 ◆Magical Roar
Adds ATK with magic Receptor skills. Increases effect time & magic skill effect with Reinforce.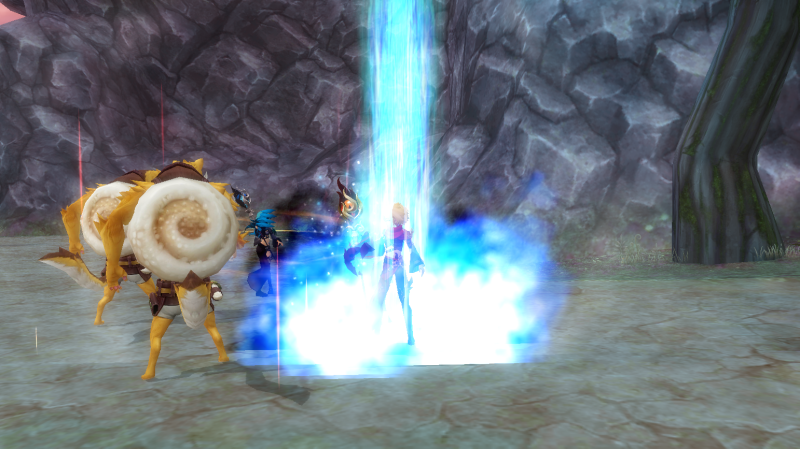 ◆Reinforce
Increases your damage limit. Boosts Receptor buffs used during the effect.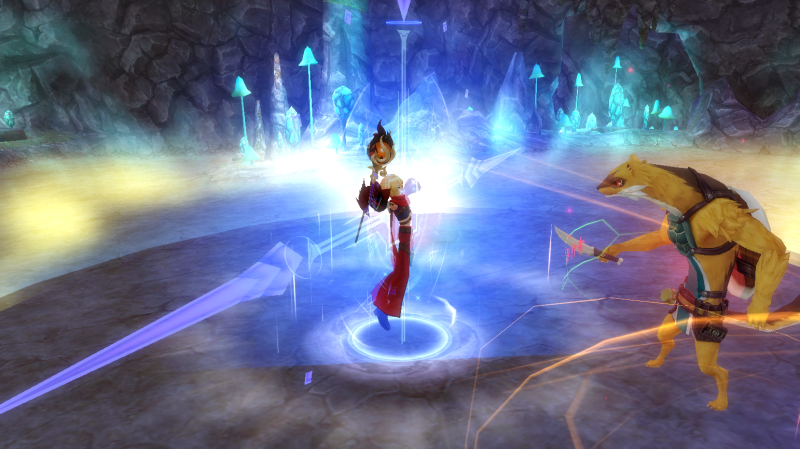 About Receptor Skills
Receptors can learn some skills their enemies use.
In a battle, Receptors can use their own skills, as well as learn their enemies skills and use them as passive skills.
◆How to Learn Enemy Skills
You can learn the skills by trading a special skill item with Rein in front of the Enhancement Center,
You can get the skill items by defeating the target enemy on certain areas as a Receptor. After defeating the enemy, they will drop the items.
| Learnable Skill | Skill Item | Target Enemy | Area |
| --- | --- | --- | --- |
| Skull Splitter | R: Skull Splitter | Ork | Border (State) |
| Shield Bash | R: Shield Bash | Rabber | Outside Tower |
| Wind Blast | R: Wind Blast | Harpy | Monster Lake |
| Lava Shot | R: Lava Shot | Fried Nugget | 3-country Borderline |
| Howling Kick | R: Howling Kick | Shinowoof | Fire Cave 2F |
| Shockwave Fist | R: Shockwave Fist | Arabiwoof | Fruiting Peninsula |
| Double Slash | R: Double Slash | Weasel、Ignacio、Shawn | Monster Lake |
| Cracking Ground | R: Cracking Ground | Turtle Reef | Fountain of Recovery |
| Sharp Claw | R: Sharp Claw | Toppo | Party Dungeon - Underground Factory Boss |
| Raging Blade | R: Raging Blade | Astana | Tower of Time Floor B3F |
| Meow Kick | R: Meow Kick | Cher | Tower of Time Floor B5F |
| Ork Rush | R: Ork Rush | Duroc Beg ~ Super | Fruiting Peninsula Area Boss |
| Trap of flames | R: Trap of Flames | Caliente Beg ~ Super | 3-country Borderline Area Boss |
| Massacre | R: Massacre | Drauga Beg ~ Super | Maou Castle - Outer Ward Area Boss |
| Nox | R: Nox | Fafnir Beg ~ Super | Outside Tower Area Boss |
| Variant | R: Variant | Dasha | Krishna Kingdom Area Boss |
| Inferno Drive | R: Inferno Drive | Flame Spirit Adv ~ Hell | Event Area (during Spirit Wars) |
| Magic (Water) | R: Magic (Water) | Gerumi | Himalayas and Grass field |
| Magic (Fire) | R: Magic (Fire) | Konomi | Wide range plain |
| Magic (Wind) | R: Magic (Wind) | Melomi | Border (Duchy) |
| Magic (Earth) | R: Magic (Earth) | Zorumi | Underground Factory Floor 2 |
| Venom | R: Venom | Nessy | Road to God |
| Rapid Stream | R: Rapid Stream | Nussy | Fountain of Recovery |
| Stone Wedge | R: Stone Wedge | Ogre | Underground Factory Floor 2 |
| Cyclone | R: Cyclone | Tebasaki | Border (State) |
| You'll be wiped out! | R:You'll be wiped out! | Fukuro Bear | Outside Tower |
| Prepare to be crushed! | R: Be crushed! | Kataki Bear | Bottomless Coalmine 4F |
| Awesome Magic | R: Awesome Magic | Octopa | 3-country Borderline |
| Fire Cage | R: Fire Cage | Crocodile | Bottomless Coalmine 2F |
| Fire Snake | R: Fire Snake | Flame Crystal | Fire Cave 4F |
| Armageddon | R: Armageddon | Salamander | Party Dungeon - Fire Cave Boss |
| Breath of Resentment | R:Breath of Resentment | Dilitherio Super | Monster Lake Area Boss |
| Liquid Compound | R: Liquid Compound | Fairy shroom | Valley of the Wind 4F |
| Hungry | R: Hungry | Lil Rabber | In Front of Coal Mine |
| Cool Dance | R: Cool Dance | Treent | Fruiting Peninsula |
| Mightly Roar | R: Mightly Roar | Coco | Tower of Time Floor B9F |
| Origin of Life | R: Origin of Life | Izumi(Water Spirit) Adv ~ Hell | Event Area (during Spirit Wars) |
| Mystic Thunder Armor | R:Mystic Thunder Armor | Earth Spirit Adv ~ Hell | Event Area (during Spirit Wars) |
| Heal Wind | R: Heal Wind | Wind Spirit Adv ~ Hell | Event Area (during Spirit Wars) |
| Howl | R: Howl | Alstora | Mountains, seas and beaches |
| Daunting Pose | R: Daunting Pose | Mine General | Party Dungeon - Abandoned Mine Boss |
| Scales | R: Scales | Ocypete Beg ~ Super | Mountains, seas and beaches Area Boss |