Importance
[Important] Changes in the number of Gems added
Thank you for playing Alchemia Story.
As of October 6, 2022 (Thu) maintenance, the number of Gems added will be changed as follows due to price revisions within another platform.
We apologize for the inconvenience and appreciate your understanding.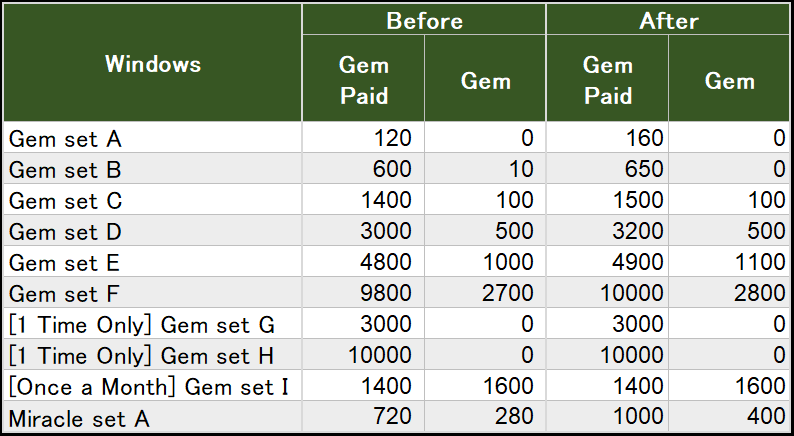 ※In Miracle Set A, the number of Gems distributed on the 1st day will change, however, the amount distributed on days 2 to 20 will remain unchanged.
Notes
※It may take some time for these changes to take place depending on your device.
※The prices listed in the game may temporarily differ from the prices listed in each store, but the price in the final confirmation window displayed in each store is the correct price. Please be sure to check the price before purchasing.